FAQs
Where can I find the pictures from my event?
Please visit http://athensphotobooths.smugmug.com.
How do I reserve the booth?
To reserve your date you need to complete/sign a contract and return it with a 50% deposit. The remainder of the payment is due 2 weeks before the event.
What size photos can you print?
We print 2×4 double photo strips for most events.  By request we can print 4×6 singles for your event. Your guests choose if they would like color or black & white photos on their prints.
Will there be someone to operate the booth?
Our traditional booth rentals include a friendly, knowledgeable attendant who will make sure everything is running smoothly throughout the night.  The social booth can be rented with or without an attendant.
Do you offer a memory book service?
Yes. Many of our brides and grooms love to go home with a scrapbook full of pictures and comments. The attendant will bring provide the book, pens, paper, and adhesive and will help your guests create their pages. The book is ready to go at the end of the night. The cost is $150.
Do I get a copy of the images?
Yes! You will receive a password protected online gallery with all of the images from your event.  .
Do you have liability insurance?
Yes!  Please let us know if you need a copy of the policy for your records.
I need my booth set up early. How much will this cost?
Your attendant will have the booth set up when your rental period begins.  If the booth needs to be set up earlier or if you don't want your rental period to start at the beginning of the event then we charge $50 per hour of idle time.  The booth will be taken down at the end of the rental period.  Idle time can be purchased at the beginning or ending of the operational time.  There is a maximum of 2 hours of idle time.
What if my event lasts longer than expected?
After 4 hours of rental time, additional hours can be purchased at $50 per half hour and must be paid for at the end of the night. Of course, you will need to check with your attendant to make arrangements.
I want to set the booth up outside. What do I need to do?
As with any vendor, if you want to set the booth up outside you will need to make sure there is shelter furnished (i.e. tent) to provide complete protection from the elements. Also, you will need to make sure power is available within 10 feet of the booth. We will not set up a booth outside without shelter.  Since the sides and background of the booth act like a sail, wind can pose a problem.  If there is more than a light breeze on the day of the event, we might have to set up the booth without the background.
We want an enclosed booth. Can you set up an enclosed booth with a background?
Yes. If you have any questions about this please call or email.
What areas do you serve?
We are located in Athens, Georgia and will travel within 30 minutes of our home base for free. If your event is located farther away please inquire to see if we travel to your area for an additional fee.  We frequently work in Watkinsville, the Lake Oconee area, and Northeast Georgia.
How long have you worked in the Athens area?
We have been working in the wedding and events sector in Athens since 2003.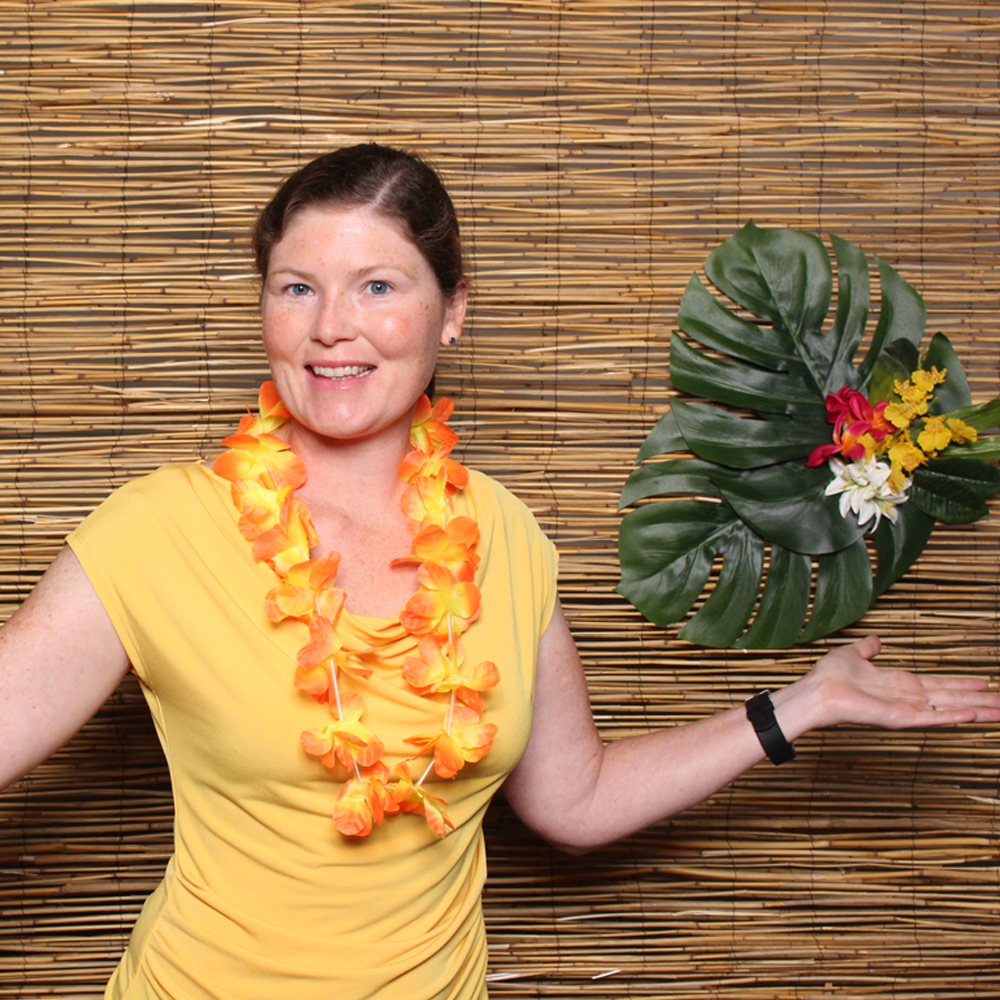 Meet the Owner
Hi, I'm Annie!
I established Athens Photo Booths 2010 after attending a few weddings that had photo booths.  The technology has come a long way, but the excitement is still the same. I've worked in the wedding and event industry in Athens, Ga. since 2003. I've been married to my husband Roger for 17 years and have a son and a dog. And my fridge is covered in so many photos that they constantly fall off when I close the door.
Some Favorite Pics from the Booth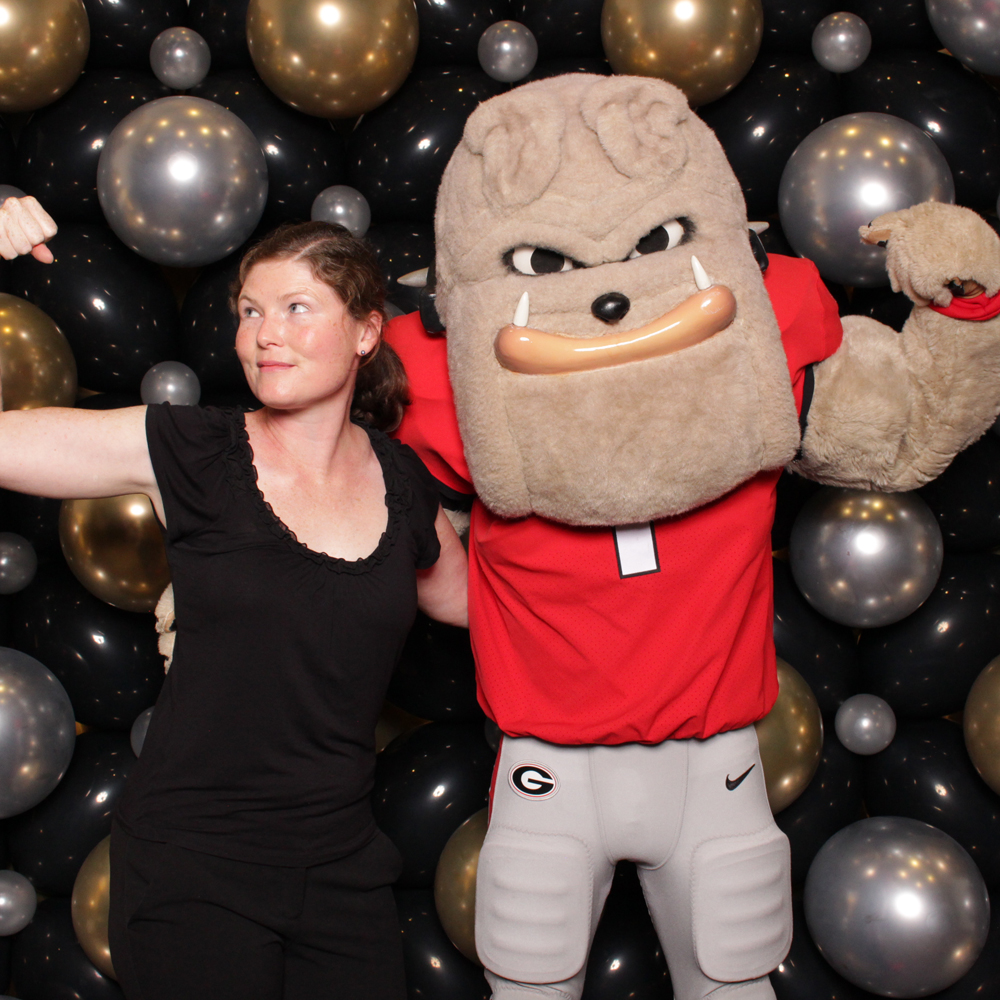 Hairy Dawg
with a custom balloon backdrop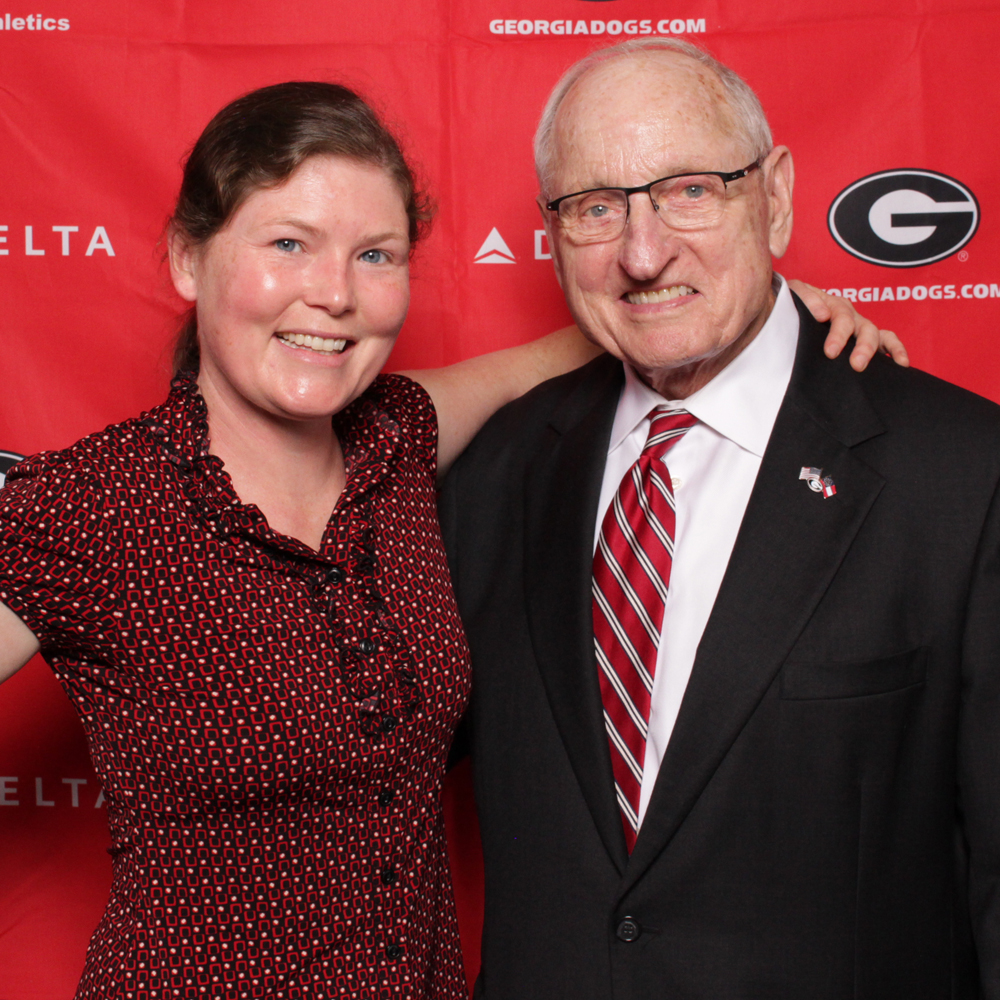 Vince Dooley
custom printed backdrop
Family in 2015
flat silver backdrop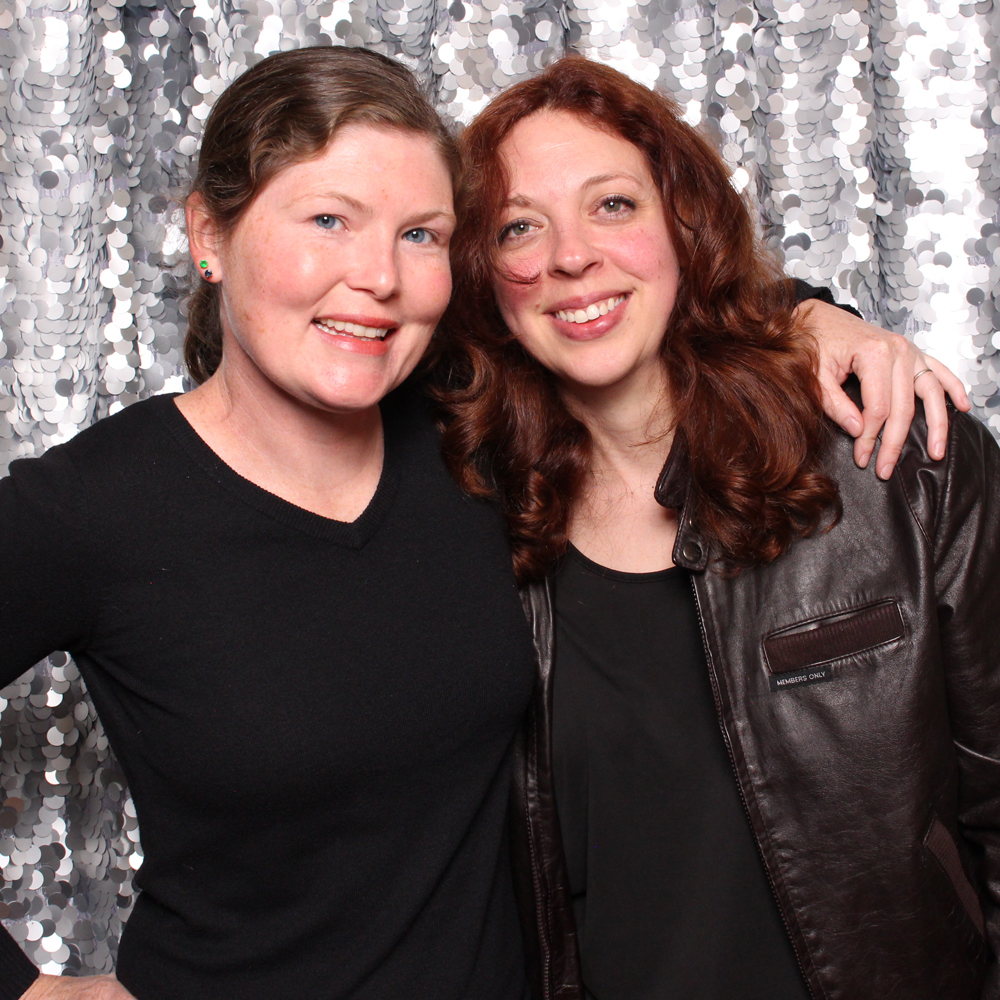 My 40th Bday
Large Silver Sequins backdrop
Friend at a Wedding
Large Gold Sequins backdrop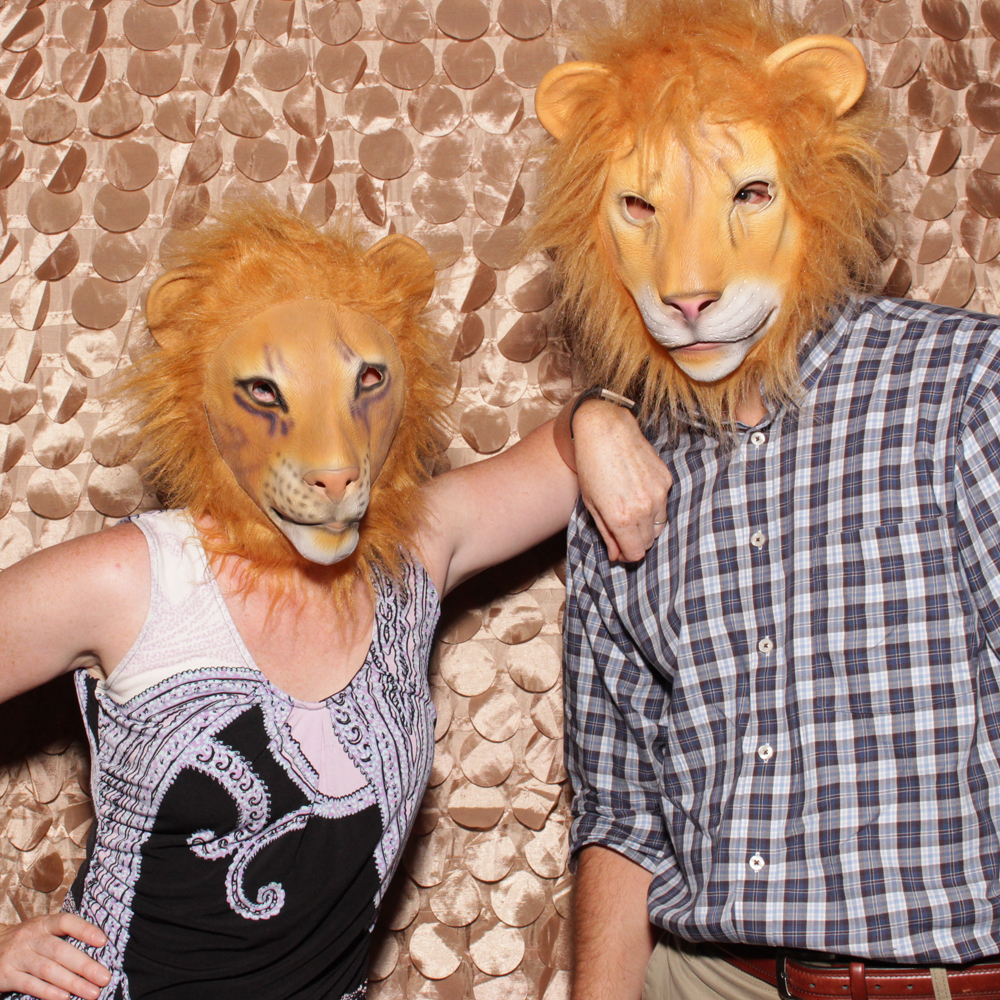 Awesome Attendant Bryce
Gold Petals backdrop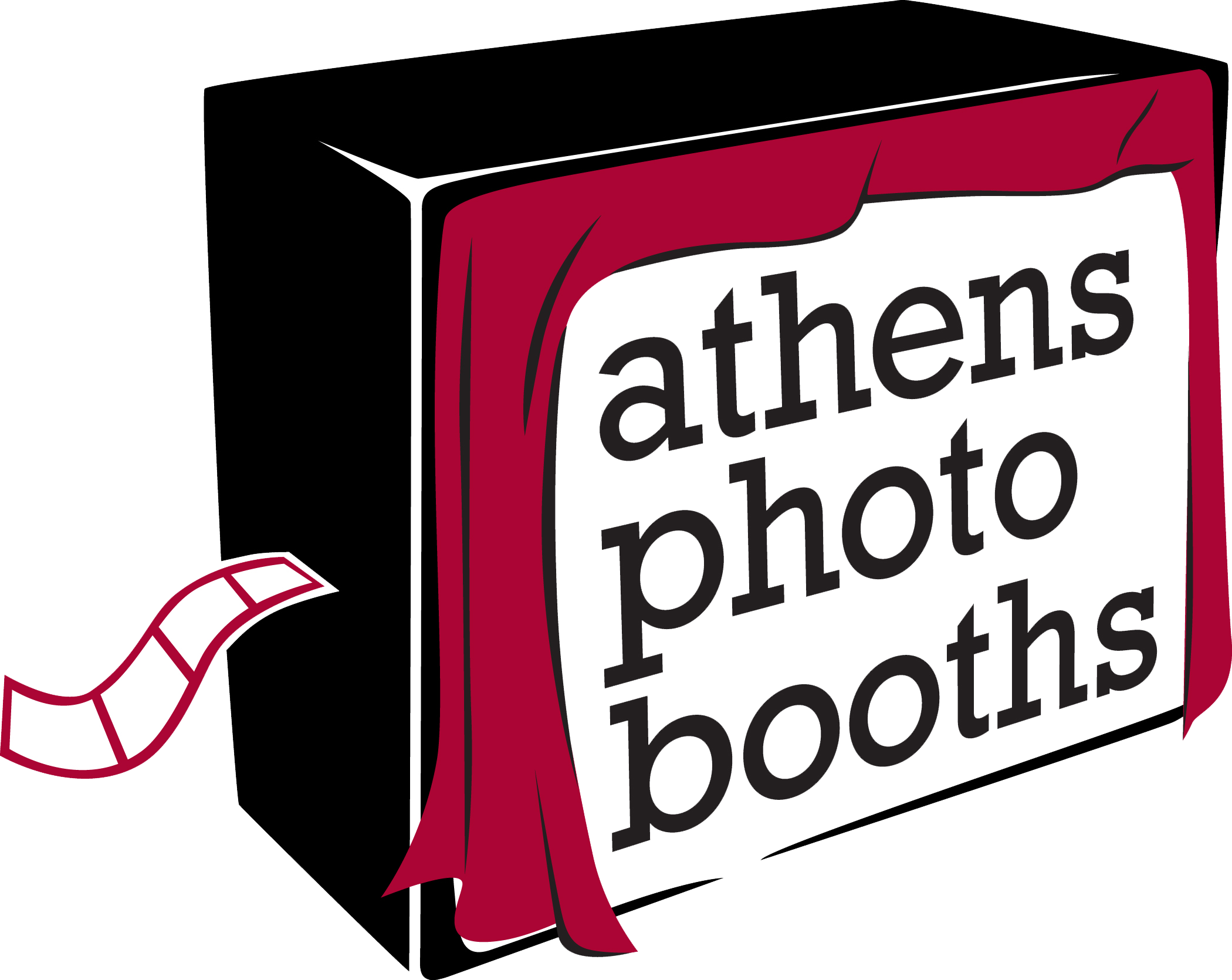 Based in Athens, Georgia, USA
Servicing Athens and the surrounding counties, Madison, Lake Oconee, and Northeast Georgia